One of the joys of teaching at Pace University here in NYC is meeting young musicians and songwriters who are passionate and determined to make their mark. They are at a point of development when you can still hear the influence of their heroes and just before they make that glorious leap to an original sound. You can see and hear where they are heading and you root for them to get there. Think: The Rolling Stones before Satisfaction, k.d. lang before the Ingénue album, or Green Day before the Dookie.
In 2019 Mike Simon and Jon Thomas were two students who took my entertainment industry class in different semesters. They and friend Nick Spataro were high school class mates in Suffern, NY who formed the band Spitphyre with drummer Jake Valios. (Nick recently left the band). To be honest, I saw a bit of myself in them because that's how I and so many of my contemporaries started our musical journey post Beatles and Woodstock.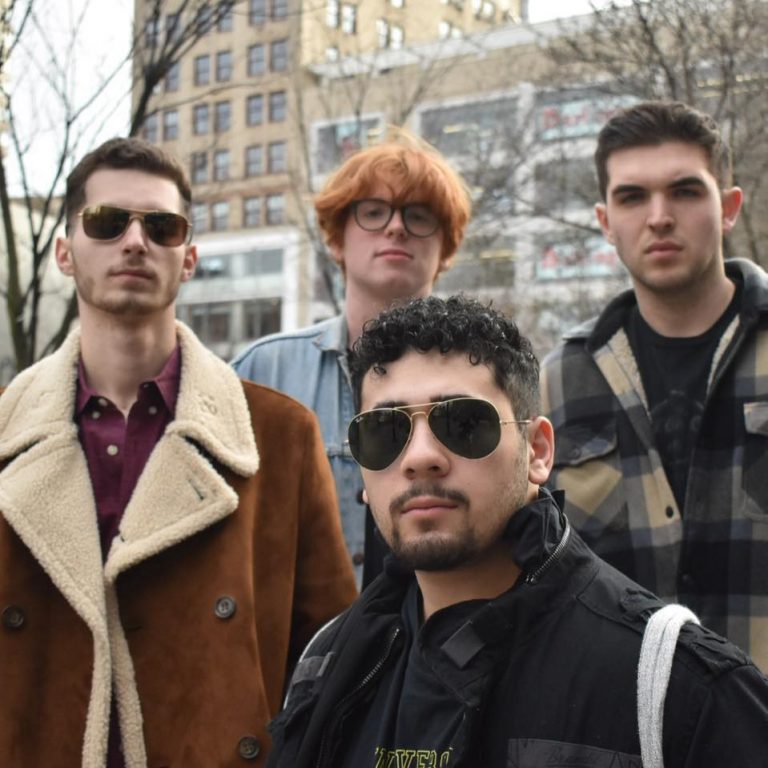 Throughout 2019 I dropped in on their Spotify page to hear what they were up to. Like most young musicians their reach sometimes exceeded their grasp. But they are ambitious and clearly have boatloads of talent waiting to be harnessed. I was excited for them and hoped they stuck with it.
They were planning an extended east coast tour this summer when COVID hit so the dates got shelved. But, that didn't stop them from working up new music which brings me to the song Your America.
Like all of us, they were disgusted and angry about the murder of George Floyd and all the tragic deaths of young men and women of color leading up to that tipping point in the Black Lives Matter movement. Singer/guitarist Jon Thomas wrote Your America as a direct response. "I have also experienced run-ins with racism as a Latino in America" Jon said. "I needed to use my outlet as a musician to make a statement."
THIS IS, THIS IS YOUR AMERICA

UNDER GOD WITH MASS HYSTERIA

THE VALUE OF YOUR LIFE IS IN YOUR SKIN

THIS IS, THIS IS YOUR AMERICA

WE'RE GOING RUNNING, MEANS YOUR SPREADING TERROR

IF YOU CAN NOT BREATHE THEY STILL DON'T CARE
"As Black Lives Matter started to lose steam due to a massive burnout from the people who supported the movement as a trend, I knew this had to be the first new song we released."
Spitfyre got busy. Jon recorded an acoustic version into his iPhone and passed it around. The other guys built up their parts and it was mixed by their good friend Buster Schuer. Welcome to the music biz in the age of COVID.
Here's the thing. When I heard the song, I was struck by their commitment to the message and the music. It's a driving power-punk track with Mike adding subtle harmonic movement in the bass that added tension to the chords to match the anger in the lyrics. Jon spits out his words like he's smacking you over the head and screaming: "wake up it's getting late." Jakes prog-influenced drumming is a pleasant surprise. What I'm getting at is that they are maturing as musicians and individuals. Which is a beautiful thing to observe.
Recently, I was on a Zoom cocktail hour with close friends. One hour stretched to four. We try to avoid politics but it's inevitable. All of us agreed that it will be up to this generation to make the social changes our generation dreamed of making but could not take across the finish line.
"Personally, I want to make sure I do better and let anyone who listens to my music know that they are not alone and at my shows, they are absolutely welcomed, no matter the color of their skin.
I'm optimistic! I know we're gonna hear more from these guys.
Talkin' bout their g-g-generation!
Listen to Your America on Spotify.