Allan Pepper and Stanley Snadowsky were life-long friends and business partners who managed my first successful band, Revival, from 1971 to 1975. Few people remember the band they managed, but countless music lovers around the world remember the club they built, The Bottom Line. For nearly 30 years the nightclub at West 4th and Mercer in Greenwich Village was a New York cultural institution, and for much of that time it was the nexus of the music business. Musicians wanted to play there and just hang out there. Acts were signed, careers were launched, business deals were made, all while fans were treated to an eclectic mix of rock, soul, pop, jazz, blues, country, folk, theater, cabaret – and even classical music – carefully selected and programmed by Allan and Stanley. There was nothing like it before or since.
Allan saw Revival playing at Gerde's Folk City in 1971. He liked what he heard and brought back Stanley later that week. Stanley had to be convinced by Allan to sign us. Looking back now, I can safely say that right then and there my life changed. I was just out of high school and, like many of my generation, was smitten with the idea of making music and following our counterculture heroes up the charts and onto the radio. We loved the music, but we had no clue about the music business.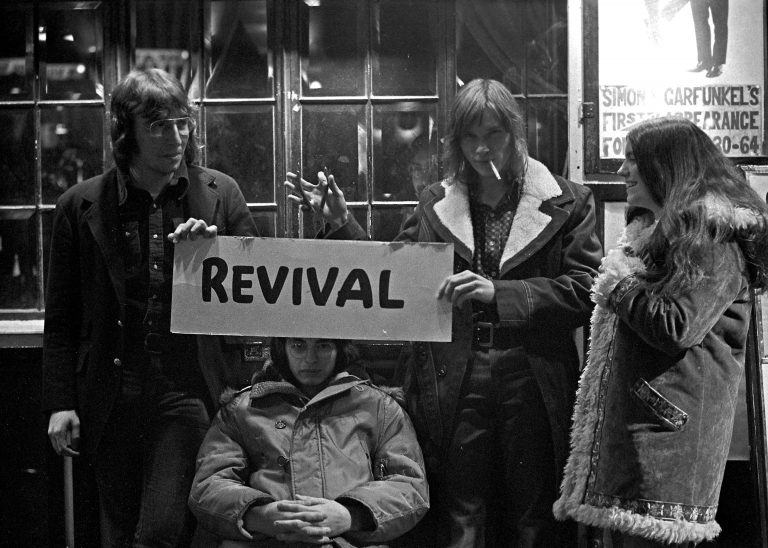 Allan and Stanley were only about 10 years older than us but were already booking rooms like The Village Gate, promoting shows at Steve Paul's The Scene or The Electric Circus, and managing people like Carolyn Hester. They were making inroads with some of the most influential people in the music industry. This was a time before universities offered degrees in the business of entertainment, and learning the business was like acquiring street knowledge. You picked it up as you went along from people you knew. Hanging out with Allan and Stanley was like show biz boot camp for us, and I couldn't get enough of it. Stanley was an attorney and walked us through our management contract, then our record contract, translating the legalese into plain English line by line. Allan would regale us with show-biz stories. (He still does!) He had us on the floor laughing – and learning. After the club opened, we'd go there and hang out at the bar with musicians, singers, and songwriters, but also with journalists, photographers, agents, managers, record execs. If you kept your eyes and ears open, you could absorb a lot. I would not have had a career without this experience.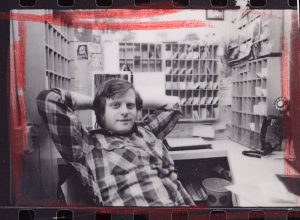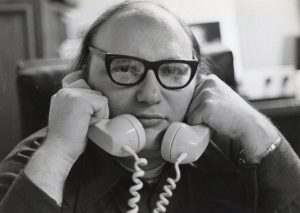 Long after our artist-management relationship had ended, Allan and Stanley still returned my calls. I played the club many times, backing up other artists and headlining myself one snowy night in 1982.
I recall talking with Stanley on a warm summer evening in front of the club about how I landed a national ad campaign with a song I wrote and produced. Chewing on a toothpick he always seemed to have between his teeth, he said: "We're really proud of you kids. It's great to see how far you've come." They were like big brothers. I trusted them and we remained friends throughout the years.
The Bottom Line closed one week shy of its 30th anniversary in February of 2004. Manhattan real estate had become a playground for multinational developers, and it became tougher and tougher for such an intimate, non-corporate venue to compete. Upon its closing, John Pareles said in the New York Times: "For a music lover the place always seemed too good to last. The Bottom Line was a grand anomaly among clubs: a place where the music came first. In the end, it seemed, its owners weren't greedy enough." (read the full article here)
While on tour in 2013, Allan called to tell me that Stanley had passed away. The best way to honor the friend he'd known since 3rd grade, he said, was to keep the legacy of the club alive. I am happy to say he did. For two nights only, on October 13 and 14, 2017, the Bottom Line re-opened at Schimmel Center for The Arts at Pace University. The show was called The Bottom Line: If These Walls Could Talk. It was unforgettable. I'll tell you the story of my adventure producing this concert with Allan in my next blog, "Closing a Circle (Part 2)."
NOTE: a big thanks to Peter Cunningham and Kevin Daley for allowing me to use their photographs. See Peter's exhibit Spirits in The Night at 350 Bleecker Street Gallery at Charles.